Share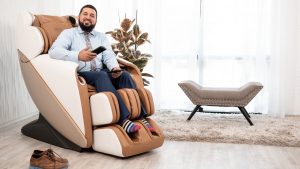 In light of COVID-19 and social distancing measures in place, it isn't easy to get to an in-person massage therapist right now. Zarifa USA Offer a Wide Range of at-home massage productsto make workout recovery, pain relief, and relaxation possible while protecting user's health and well-being,
There are over 100 million Americans that suffer from chronic pain. That number is increasing significantly, so Zarifa is pleased to be able to provide a product that can help relieve the pain for individuals without the need for addictive substances such as opioids. One of Zarifa's at-home massage products, The Z-Smart Massage Gun,  is the best product for anyone suffering from chronic pain, and it is the only massage gun eligible for purchase with your HSA or FSA. The portable massage gun can be purchased online and it increases blood circulation, releases tension from sore and achy muscles, and helps relieve back muscle and joint pain.
For those suffering from foot aches and pains, Zarifa has the perfect foot massager for you – the Z smart Shiatsu foot massager plus. This is one intensely powerful machine that targets built-up scar tissue, which can prevent future knee and foot injuries. This particular machine also focuses on the leg muscle groups in a 90-degree hinge swing to give you full leg coverage and relief. It is an ideal product for anyone looking to reduce restless leg syndrome.
Zarifa USA also offers massage chair financing and have partnered up with Affirm with no hidden fees, do not delay benefit from these budget-friendly rates from 0-30% APR for up to 36 months.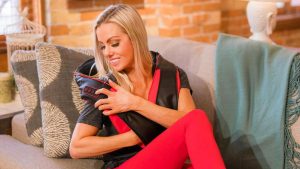 The Neck Massager and the Z-Smart Massage Chair are two advanced products worth trying out. The Zarifa Neck & Shoulder Massage is the only one you can buy with your HSA or FSA, and it works by reaching the knots and hard to reach spots on the go. The
Z-Smart Massage Chair HSA will help you relieve stress and strengthen your body muscles. Owning and regularly using this particular product can improve physical and mental health.
Yama Mustafawi, CEO of Zarifa USA, named the company after his mother, who suffered severe back pain and arthritis for years, decided to purchase at home massage equipment for her. Still, they weren't particularly helpful, so he decided to create his massage products that were of a higher standard. Yama spent all his time and resources researching medical devices in Salt Lake City, UT.
Mustafawi has since partnered with several medical professionals, health advisers, and engineers to develop cutting edge medical massage equipment.
Mustafawi feels it is his duty "To aid this large portion of the population in pain relief through easily accessible products that deliver positive medical results." He continues by mentioning that "We aim to support pain sufferers through their difficult times and provide a positive drug-free massage therapy experience."
About Zarifa USA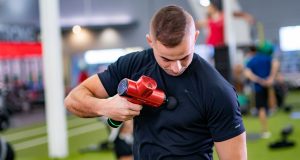 Visit the Zarifa USA website online today at https://www.zarifausa.com/ if you're interested in purchasing one the most advanced and powerful massages machines or at-home products to help provide relief for your chronic pain, especially during this current crisis when everyone's health and well-being needs to be protected.
CEO Yama Mustafawi has spent years dedicating his life to providing the finest at-home massage product, and he believes that  "One's livelihood should not be sacrificed for their healthcare! We must provide a better way".
Any queries or questions about the massage products, please contact Zarifa USA today by email at [email protected].
Source: https://thenewsfront.com/zarifa-usa-offer-a-wide-range-of-at-home-massage-products-during-this-pandemic/


With the increasing statistic of 100 million Americans that suffer from chronic pain each year, Zarifa USA aims to assist and provide relief to all we can without the use of addictive substances such as opioids.
465 W Century Dr Suite 3
Murray
Utah 84123
United States
(385) 645-0255